Project of Data Center Expansion and Rehabilitation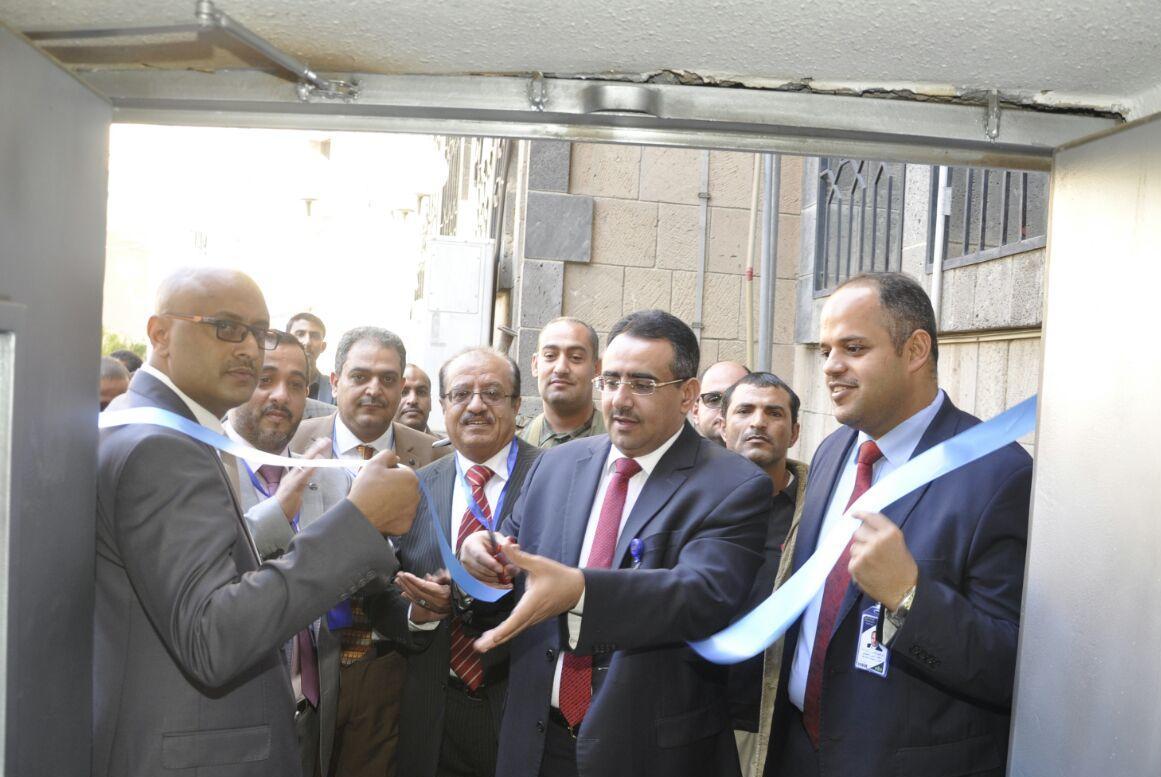 01/02/2017 12:00:00 ص
The Chairman Board of Directors has launched the work of implementing the expansion and rehabilitation of data center project in Information Technology Division.
During the inauguration ceremony of the project which took place in the head quarter today morning, the Chairman affirmed his massive happiness and delighted pleasure towards this outstanding achievement by the team work, and insisted on the importance of continuous developments in all sectors inside the bank despite the ambient circumstances and big obstructions, hopefully that all CAC Bank staff work with sense of one team spirit, and understand the current stage of the sole financial institution that continued to extend its services efficiently, while some other financial institutions failed to continue some of its activities and offered services to their clients.
He also pointed out that in addition to this outstanding project to expand and rehabilitate the Data Center, CAC Bank is still making great steps onwards with a great responsibility attitude, seeing that the bank is still opening new branches and offices and initiating new electronic services such as Mobile Money and offering Points of Sales service. The Chairman added that the Data Center is controlling more than 500 thousand accounts and 24 hours daily banking operations without interruption, and confirmed that without hesitation this project and the technical and administrative teams as well as the assisting sectors and divisions will be supported and provided with the required needs for achieving success.
Furthermore, the Deputy CEO for Banking Operations Sector Mr. Ibrahim Nijad delivered a welcoming speech and praising the support of the Chairman and top management for the accomplishment and completion. Then, the Director of Information Technology Division Mr. Dhaker Al-Samee outlined stages of implementing the project by preparing the technical study and steps of executing the project. Mr. Dhaker also stated that the rehabilitation of data center and its facilities was performed according to the recent international specifications in this aspect, and pointed out to the encountered difficulties which was overcome as a result of the efforts of the bank's professional and efficient technical team. Mr Dhaker added that this project is an additional to the previous achievements of Information Technology Division in building and furnishing the Recovery Center and network projects that will increase the reliability levels and ease of access to systems and networks.
After that the Chairman along with Mr. Abdullah Al-Shater, Mr. Abbas Al-Zabidi and Deputy CEOs honored the team and supporting teams who contributed to the achievement of the project, and subsequently the Chairman officially launched the work in the project by cutting the project ribbon. Then the Chairman toured in the departments of the center to identify its contents such as servers room 1 & 2, electricity structure and monitoring screens, and listened to the explanations of the Director and team of Information Technology about the technical and administrative mechanisms, levels of control and technician's authority in accordance with the current banking rules of international banks.